Old Town
Reading time: 1 - 2 minutes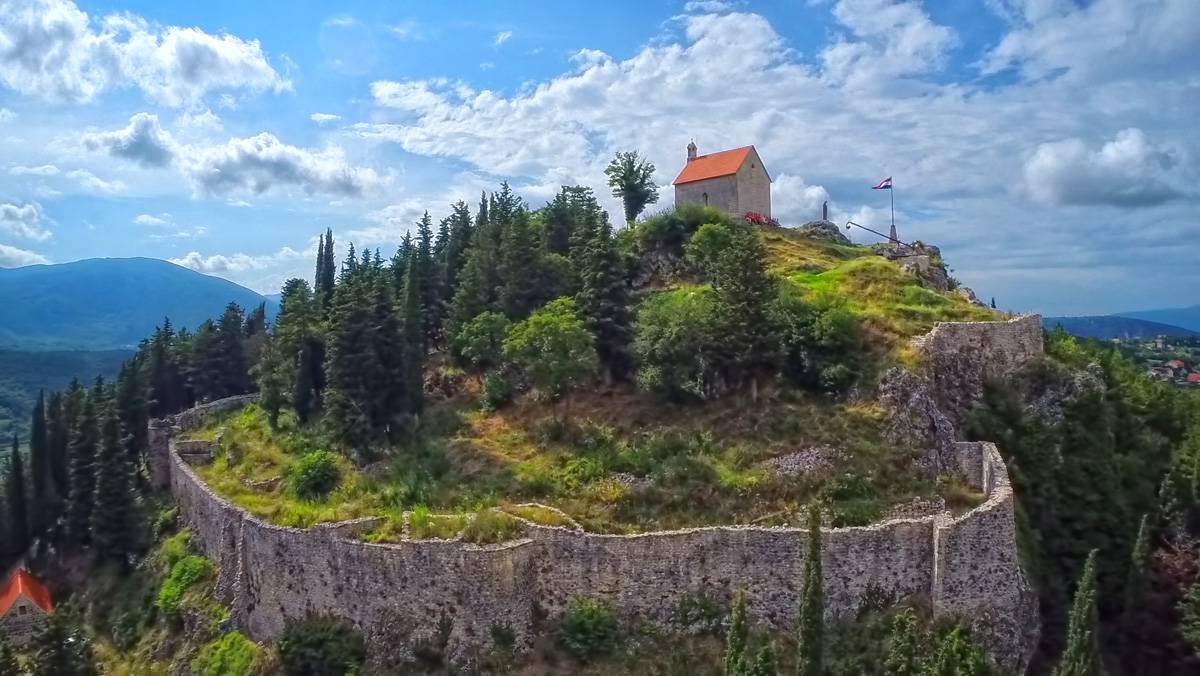 Remnants of the old fortress, that the people of Sinj simply call the Town, have been faithful to watch over Sinj even today, after the passage of centuries. It harboured the people and soldiers during Turkish invasions, guarded and protected the weak, resisted invaders. In the centre of the fortress there was St Michael's church in which, on the altar of St Barbara, the Franciscans from Rama laid the precious and miraculous image of the Mother of Mercy. In 1699, through the advocacy of Father Pavao Vučković, in the town at the foot of the old fortress the building of St Mary's church began. The church was completed in 1712.
There is little left of the fortress itself. After 1709, 1768 and 1796 earthquakes and repeated barbarian invasions, the old fortified walls of Sinj yielded so the people began to settle in Podvaroš, at the foot of the hill. A small church, which is nowadays at the Town, was built in 1887, in commemoration of two centuries of arrival of the people of Cetina from Rama. It is a symbol of a vow, a close alliance and devotion which have for centuries bound the Cetina people to the Mother of God. In 2008, in honour of their eternal heavenly patroness, the people of Sinj built at the Town a bronze statue of the Madonna of Sinj, the work of the academic sculptor Josip Marinović.
From the foothill to the votive church at the Old Town the Way of the Cross is built. Stations were sculptured by the most prominent Croatian sculptors.
Complete restoration of the fortress walls has been planned to finish up until 2015, with a great celebration of the tercentenary of the defence of Sinj. The Old Town Fortress and the cemetery have been under protection of the Ministry of Culture of the Republic of Croatia.