Riding Hall
Reading time: 1 - 2 minutes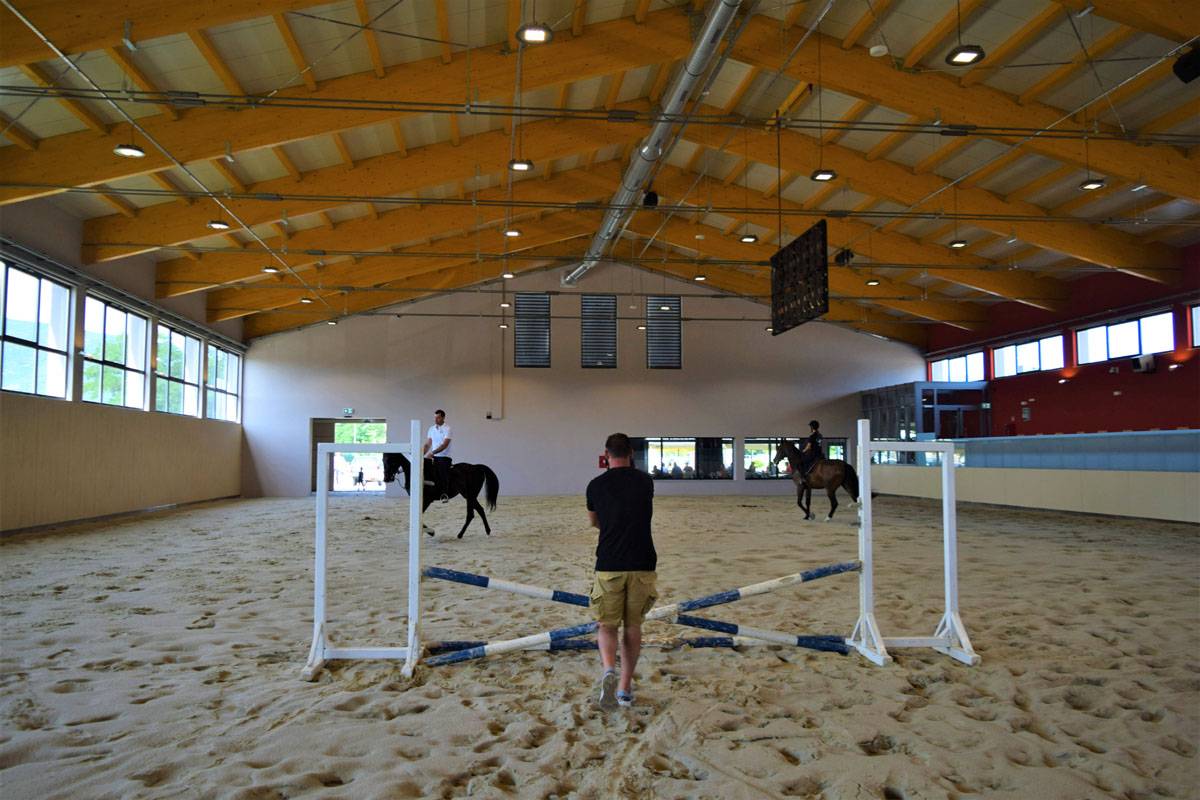 Monika Vrgoč
Due to the megaproject Sinj u sridu (Sinj in the centre) the cultural centre Sinjska Alka (Interpretacijsko-edukacijski centar Sinjska alka) was built. Here, visitors can experience the cultural heritage of Sinjska alka – the traditional ring riding – throughout the year thanks to a broad and innovative programme.
The 2,500 m² large centre was built on a premises of almost 10,000 m². The riding hall is located on the ground floor and above there is a large spectator gallery from which visitors can enjoy the view. You can also find a café-bar, a souvenir shop amongst others and a multi-purpose hall, intended for presentations and conferences focussing on topics such as sports, recreation, therapeutic approaches, and competitions.
Visitors can learn everything about the horse racing tournament Sinjska Alka through varied programmes.
Through shows and simulations visitors will get a real glance on how the tournament is held. The Alka programme for children and Alka's horse-riding school are great fun for young and old, and a visit to the stud farm is a unique opportunity to see the horses up close. In addition to that, a therapeutic riding programme is offered in order to give people with disabilities and limited mobility a chance to actively participate. Through creative workshops and similar activities, guests will gain new perspectives and learn more about the traditional horse race competition, Sinjska Alka.
Kamičak d.o.o.
Luka 7
21230 Sinj